I was happy to see the these pics popped in my Facebook memories a week ago.
It showed us the place where we went one day trip by train to Halebidu and Belur.
This trip was close to our heart, beacuse we travelled back to back to 4 different Hoysala architecture temples in Karnataka. And it was the day we were totally spell bound in the beauty of Hoysala architecture.
This is about how I recalled the events and why this trip was so close to my heart.
Facebook Memories – recollecting the events
As I recall, I remember well that how we left home early to catch train, the junction we got down (arasikere), the hot tea in a local shop in the morning, the village muddy smell from the previous day rains.
I also recall the pain I felt seeing the lost state of importance to these 2 temples – one in Arasikere and the 2nd in Javangal.
Compared to both, Arasikere Lord Shiva temple was in better condition.
We were lost for words to explain the state of Javangal temple, the broken and damaged roof was totally heartbreaking.
That explains the reason why no devotees or tourists to these places.
You can read about our trip to these 2 less famous temples in karnataka.
The other two temples we have visited that day, namely – Halebidu and Belur temples were sparkling with crowd.
They were receiving all the care and attention, and they stand proud in a vast area with little damage here and there.
I also recall going to a local eatery before entering the Halebidu temple, ordering the only rice bath variety available with a vada. While our phones were charging, we relaxed and prepared ourselves to visit the mass temple in piping hot sun.
Thanks to facebook memories, I am feeling happy to recollect the events.
Look at some of pics here, am sure you will love it.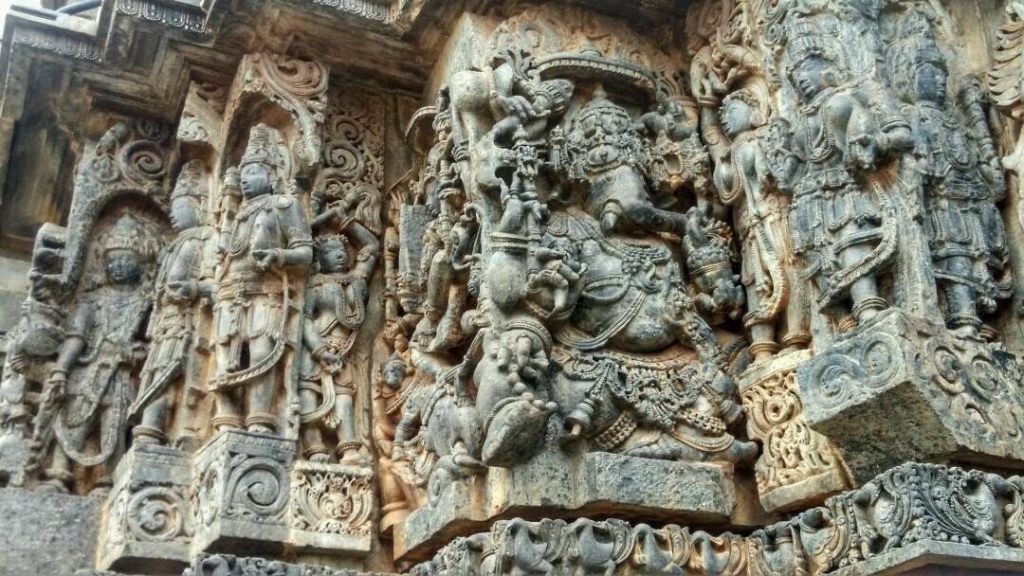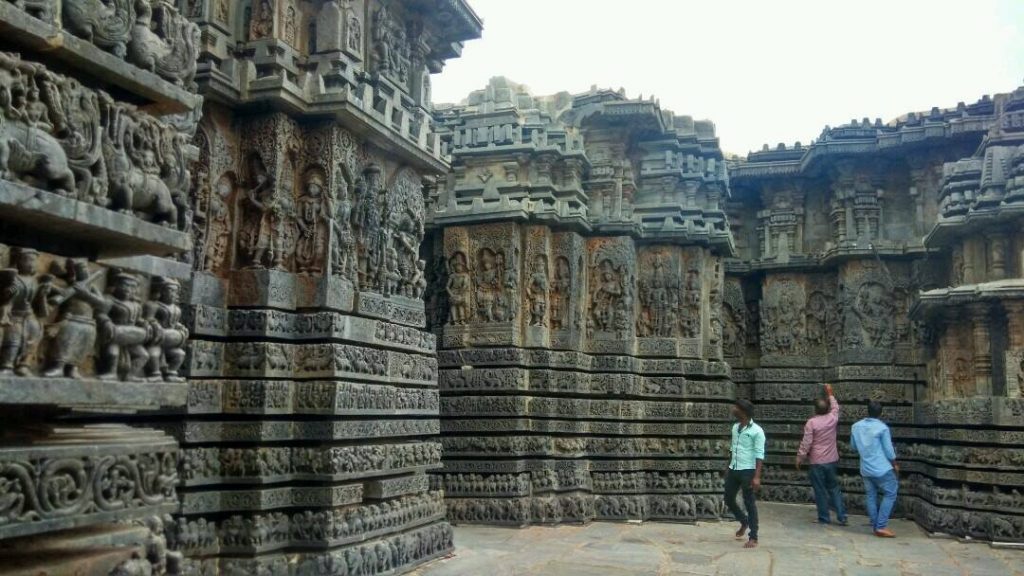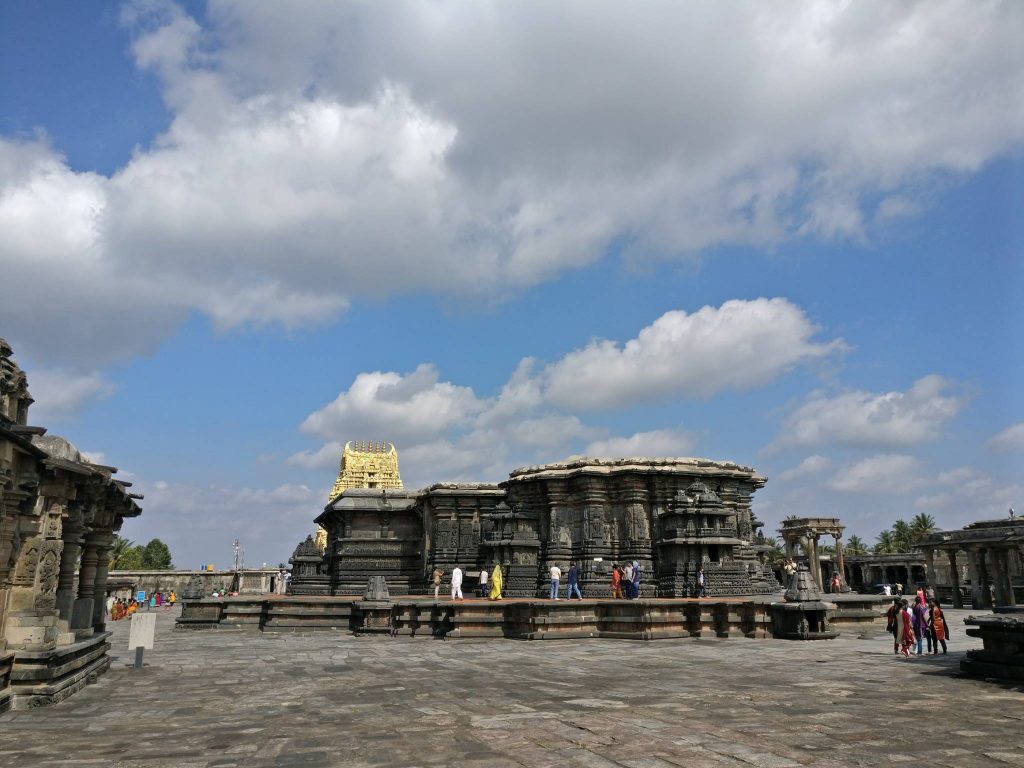 Read about the another famous Chennakesasva temple (more like replica of Belur) in Somanathapura.
Here is another trip we went to Hassan Nuggehalli temple, another type of Hoysala architecture
And here is when we went to hampi by train, and explored Vittala temple and other famous places.