The Best Non Veg Restaurants Nearby – Where We live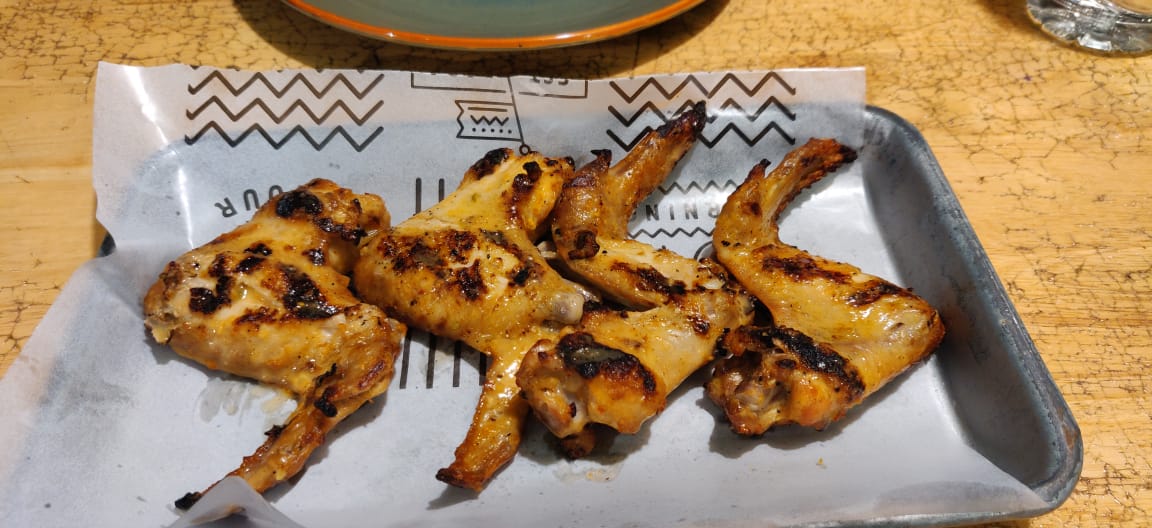 I have a handful of our favorite best non veg restaurants nearby my home and office where I prefer to eat regularly. I have given google map link for all the restaurant suggestions. Enjoy!.
The best part?. They are just 30 mins waiting time away in Swiggy or Food panda or Ubereats or Zomato.
Update – Added our new favorites at the end of this article, pls do check it out
The Non Veg Restaurants Nearby – Our Favorite List
Check – post: Mangalore Style Restaurant
It used to be our all time favourite situated near my office, now we don't like it much here as they don't have consistency in taste and quality. They are famous for many combos varieties for lunch and mangalore style non-veg dishes with the aroma of coconut oil. We used to go regularly here for evening pakoras, coffee and tea. And for morning Idiyappam, puttu and kadala kari.
I still like to take away their donne biryani, nattu kozhi fry and chicken roast. Their seasonal fruit juices and faloodas are must try here. They have both self service and alacat service.
Find the location – https://goo.gl/maps/YZxSRUk5BKxcxvae7
Compared to the above two, here comes the list of our all time favorite non veg restaurants nearby home and office.
Shanghai Court -Chinese Restaurant
We are one of the regular customers since the time they recently opened. Our all time favourite chinese restaurant to dine in and to order take away from both my office and home. Location – https://goo.gl/maps/ffzP3wiFog3zzSx57
Since almost all the weekend we eat here, I have quite a list of favourite food list to share here-
Veg Manchow soup – all time fav (Didn't like the chicken version)
Burnt Pepper chicken
Momos -steamed and fried
Egg fried rice (99 % of the time its our main course)
Chicken Koithio (Next best main course)
Veg Hakka Noodles (weekend main course choice)
Pepper Mushroom manchurian – one of the best side dish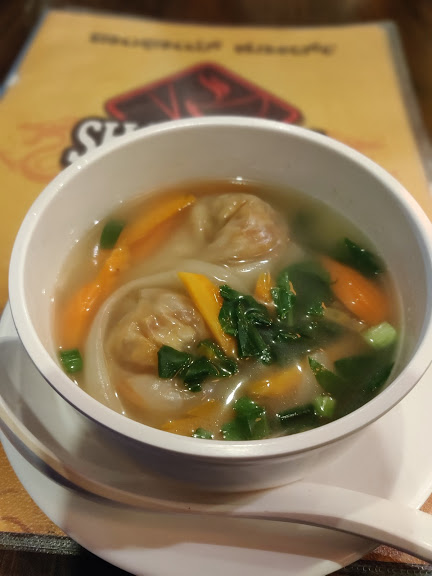 Chavadi – A Trendy Restaurant
A trendy restaurant with indian lamps and rustic furniture, surrounded by potted plants – one of our all time favourite restaurants to dine-in. Especially dinners. Spending the weekend evening, listening to music and eating Veggie overload pizza is our favourite thing to do here. Location – https://goo.gl/maps/SA24eNtXbtAVQi7U8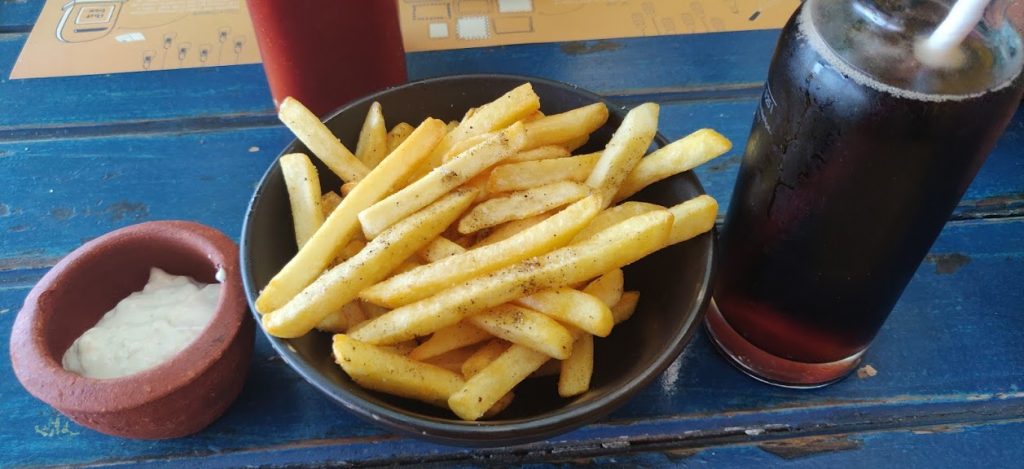 Oye Amristar – Punjabi Style Restaurant
A recent addition to the list of non veg restaurants nearby office, for its good quality and quantity Punjabi style restaurant. Masala papad, Phulkas, Rotis, Aloo stuffed parathas, Paneer based gravy, bhindi fry, tandoor chicken, mutton biryani (serves 2), are some of our all time favourite here. Somehow we didn't quite like their jal jeera and buttermilk, but their curd quality is amazing.
Location – https://goo.gl/maps/gicxfbveVMoJqWLc9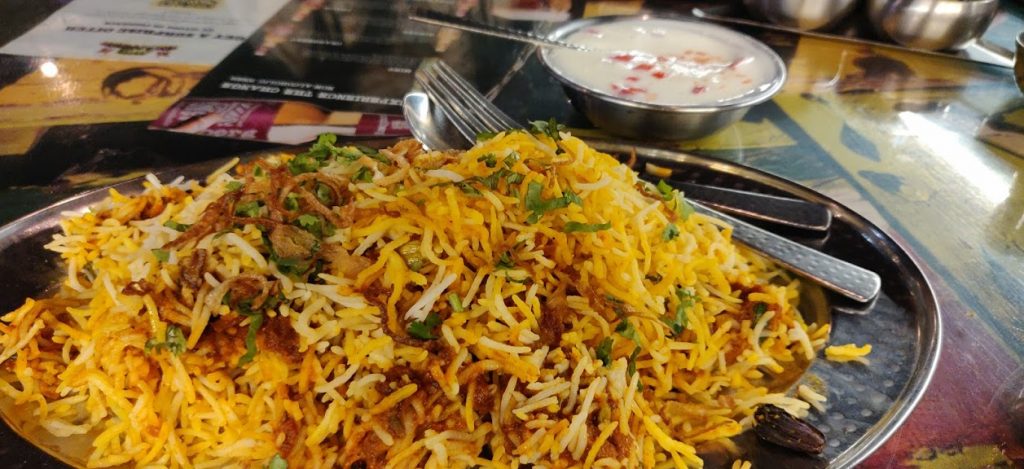 Barbeque Nation – Unlimited Non Veg and Veg Buffet
This place is all time crowded for their unlimited veg and non- veg starters, main course, ice cream, kulfis and cakes. In a year we hardly go twice or thrice here, when we are really in the mood for non-veg feast. We love the food quality and service here with really nice ambiance and friendly staff. Since this is "eat all you want" type restaurant, seats are available on pre-booking only.
Location – https://g.page/BNJPNagar?share
Nagarjuna Restaurant – Andhra Style Restaurant
The only place we order in meals to Home is Nagarjuna restaurant. Nagarjuna is our next door neighbour in my office location, we prefer to eat here for their quality vegetarian meals, andhra style. When we are at home, a lazy weekend with no travel plans and office plans, we like to order in meals from here. This is best place if you are looking for South Indian style veg thali restaurants in Bannerughatta road.
Location – https://goo.gl/maps/9cxDobdBWN92mjzV7
Onesta – Unlimted Pizza House
Next to Chavadi, our other favourite stop for pizzas is "Onesta". A house for a variety of pizzas and pastas, with best ambiance, friendly staff and good music. And above all they have "unlimited pizza" option for nominal price, with free coke and a dessert.
Location – https://goo.gl/maps/ykGkrdYF8B9KBUSB9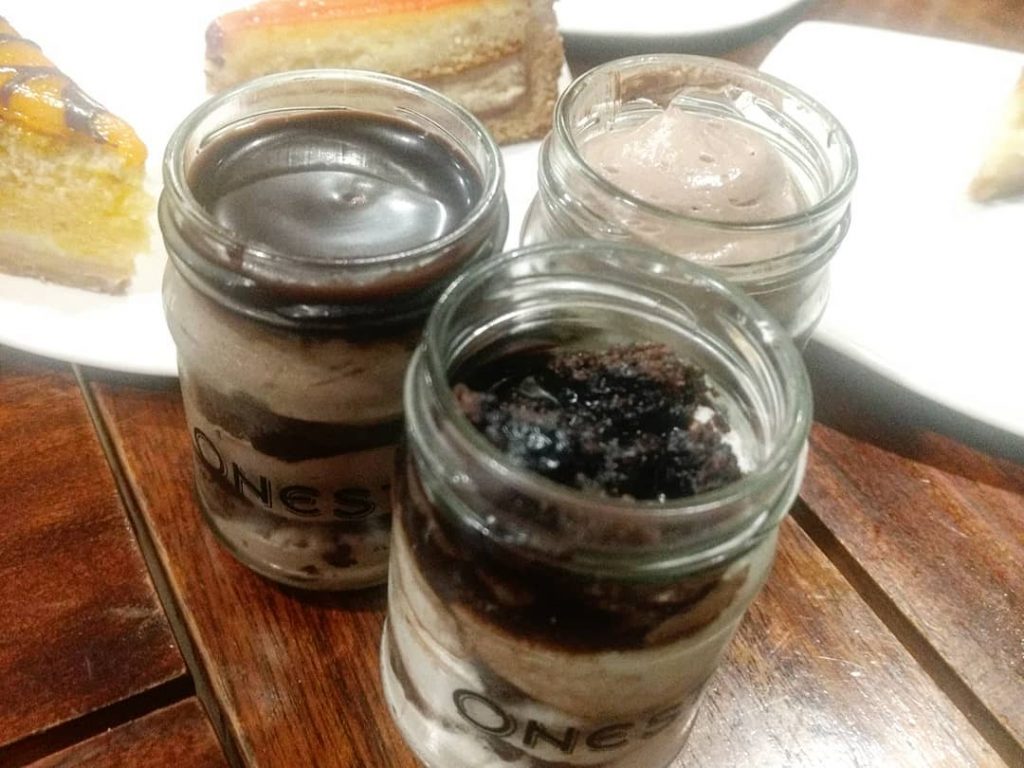 You know there is Food street in Bangalore, only for all kinds of street food? Click link
Thalappakatti Biryani – Authentic TamilNadu Biryani
Hubby like to order in from this world famous restaurant for its authentic biryani cooked in jeera rice. The smell says it all.
It is the only best non veg restaurant for mutton biryani, no other restaurant can take its place. This restaurant has many branches, we always go to one in JP nagar, 5 mins ride from my office.
Anjappar Restaurant – Authentic TamilNadu Style
Next to Thalapakkatti hotel, this Anjappar restaurant in Koramangala is our all time favourite, we like to go there for favorable biryani, the unlimited South Indian meals, tandoori chicken and parotta with natti soup.. Now we have a branch located nearby our home, we don't have to travel far. We love all their veg and non-veg varieties here.
Of those two branches, Koramangala food and service is mcuch better, find the link here – https://goo.gl/maps/Jgou2vR1aTemhpyNA
Instagram Famous Breakfast combo in Bangalore, click the link
KFC and McDonalds – Food Joints
We have McDonald's near our home and KFC near my office. Depends on our working location, we like to go for quick bites in any of these fast food joints.
KFC Bannerghatta road location – https://goo.gl/maps/TyBNLs8bfesQ53H26
Here is where you get some of the best grilled sandwiches in Bangalore, click the link below
Galitos – In Vega City Mall
Our recent love for non vegetarian food is Galitos, in vega city mall, bannerughatta road. It is located just 2mins walking distance from my office and we never miss any weekday offers here.
We absolutely love their 5 different barbecue flavors to go with their all oven cooked chicken items.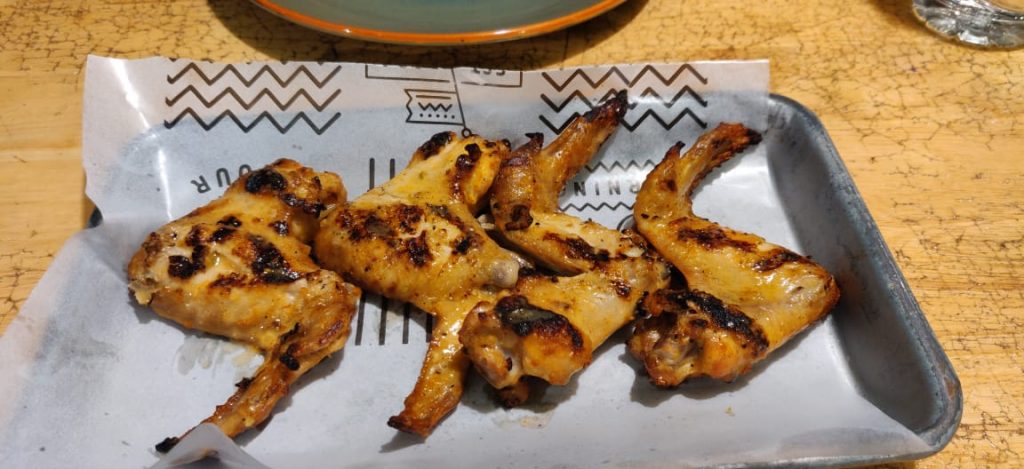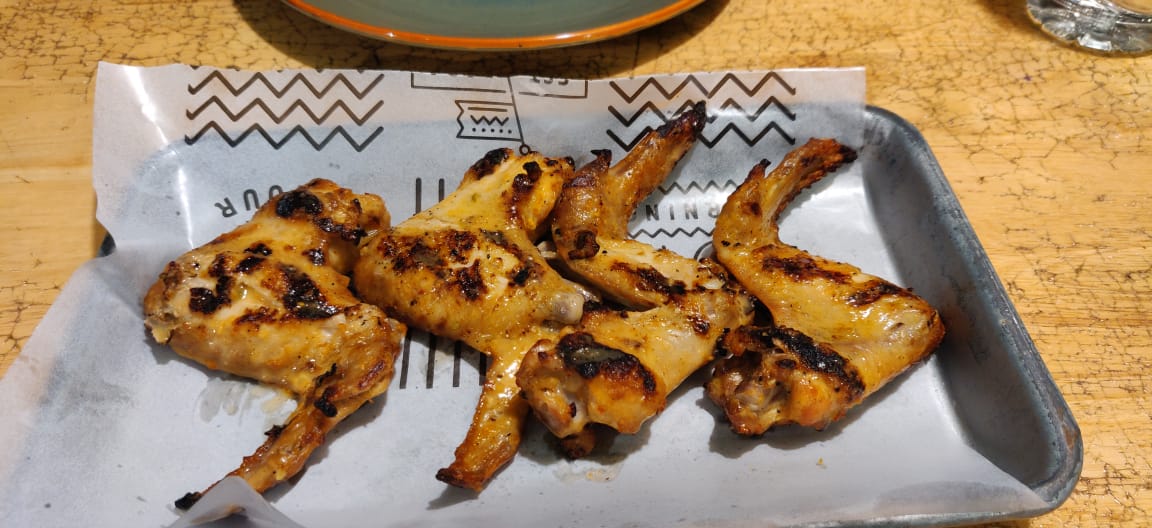 Summary
All the above listed are some of the best non veg restaurants nearby Bannerghatta road and JP Nagar.
All the restaurants except "Chavadi" has many other branches through out Bangalore and in India. You can google to find out the nearest location feasible for you.
Even though they are listed as non veg restaurant choices, they do serve some best vegetarian dishes. Very soon I will be uploading list of best veg restaurants in Bangalore as well. Stay tuned.
And before you go, here is the restaurant serving best quality veg food starting 15 rupees in Bangalore.