Bangalore to T Narasipura: Crazy Bike Ride to the Less Known Destinations in Karnataka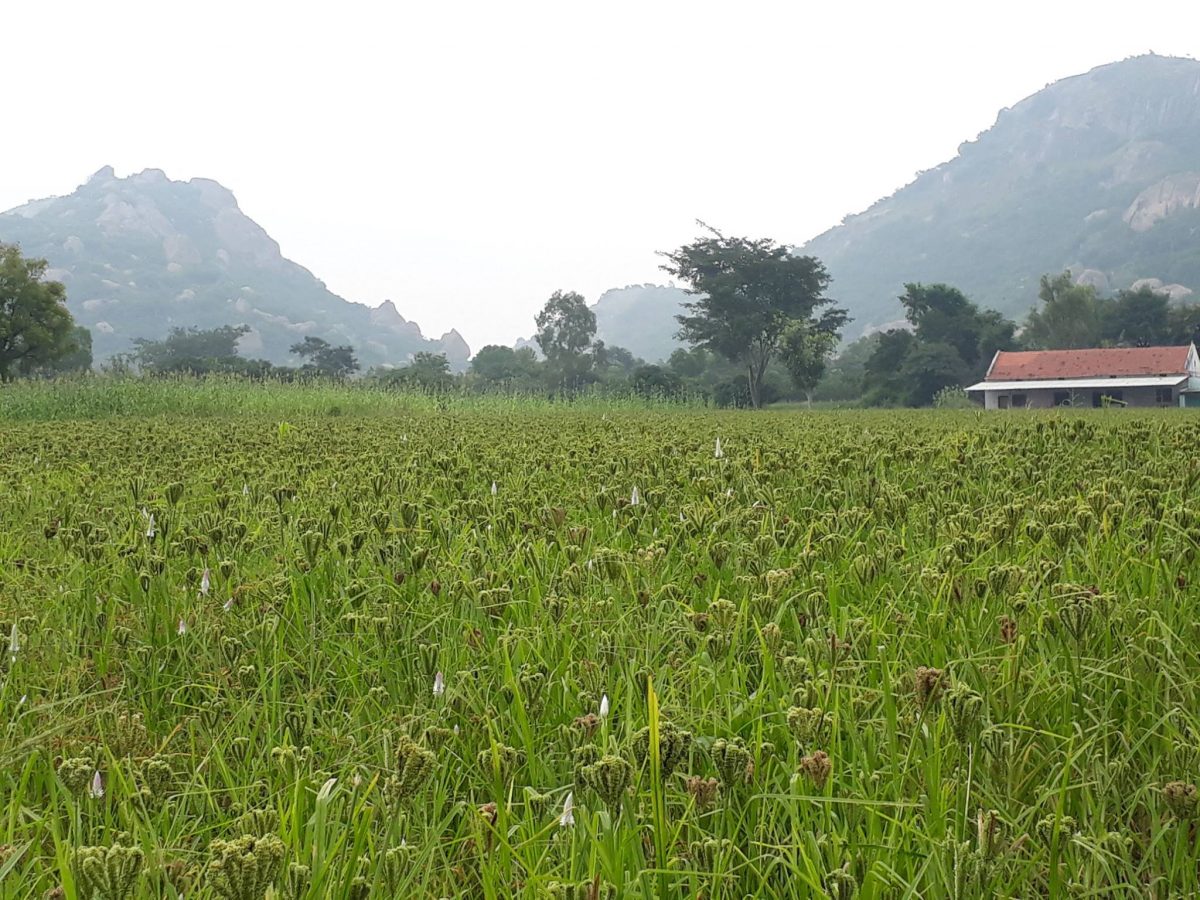 We went on one day bike trip from Bangalore to T Narasipura (Tirumakudal Narasipura) in the year 2016. This is one of our crazy bike travel of total 335 kms just in one day, from our home in Bangalore.
How many of you have heard of place called T Narasipura in Karnataka?.
Except for the people from T Narasipura and the surrounding area. And a few who had been there or crossed that place. Right?.
Since it is not a very famous bike trip destination, so I don't blame you if you have not heard of that place at all.
This is how we went on a one day bike trip from Bangalore to T Narasipura via Srirangapatna and Somanathapura.
It was an unforgettable day driving among the scenic roads.
Bangalore To T Narasipura – Route Map
We are a travel duo – married couple, and this is one of the stories of our bike trips to the places in Karnataka.
We have decided to travel from Bangalore to T Narasipura during the end of year 2016. After we gained confidence from our couple of crazy bike trips to Lepakshi (2 states in one day) and Hassan (adventurous night ride of 500 kms in 2 days).
We started our bike on 10th December 2016, from our home in Bangalore to T Narasipura via Srirangapatna and Somanathapura.
The distance from Bangalore to T Narasipura is 143 kms (varies depends on the place you start).
We traveled a total of 335 Kms in this T Narasipura bike trip starting from Bangalore. 
Guess which other place we covered 335 kms just in One day Bike Trip?. Click Here to know.
This is the Route Map of Our Bike Trip from Bangalore to T Narasipura.

 
First we reached Srirangapatna by taking Bangalore to Mysore highways. Did darshan in Lord Sri Ranganathar temple.
Then rode to Somanathapura to visit a very famous Hoysala architecture.
Finally T Narasipura Village. 11 kms ride from Somanathapura.
Visited Yoga Narasimha swamy temple and an ancient cave temple across the shore.
All the 4 stops are explained in detail below.
Stop 1 : Bangalore to Srirangapatna
We started our bike at home around 8am, headed to Srirangapatna in the Bangalore – Mysore highways. We stopped at Malgudi vattika restaurant in Bidadi for breakfast. Spent time clicking pics and relaxing a bit before we continued our journey in the hot sun.
We reached the Srirangapatna Lord Ranganathar temple around 12.30 pm. We spent an hour for darshan.
The lord Ranganathar here is called Adi Ranga, located at the start of Kaveri river is of greater significance in Hindu religion.
The other two significant temples on the kaveri bed are Madya ranga at Shivanasamudra and Anthya Ranga at Trichy.
(Read our Bike trip to Shivanasamudra falls and Madya ranga temple).
The adi ranga – Lord Ranganathar temple is always crowded, especially on saturdays. Usually temple closing time is 1 noon, but on Saturday and auspicious days the temple remains open until 2 pm.
Stop 2: Srirangapatna to Somanathapura
Next stop is yet another famous, tourist destination in Somanathapura is Chennakesava temple. Chenna – Kesava, translates to Beautiful Lord Vishnu is the main deity of this ancient temple which is under the archaeological department.
The "Hoysalas" who ruled between 11th and 14th centuries have built this unique – never can be seen anywhere in the world kind of architecture only in Karnataka.
I was surprised to see the resemblance of Hoysala architecture in Ambarnath temple in Mumbai.
They have built large and small temples in Karnataka, dedicating to either Lord Vishnu or Lord Shiva. Of many of the famous Hoysala architecture in Karnataka, we have been to the ones in Belur, Nuggehalli, Halebid and Somanathapura.
All of them are beautiful temples and must be seen in Karnataka.
The Somanthapura temple or Chennakesava temple is one of my all time favourites, and I never miss a chance to atleast to have a peek at this temple whenever we go on a road trip from Bangalore to Mysore, or to Srirangapatna.
Stop 3 : Somanathapura to T Narasipura
Here comes our final destination, T Narasipura. Am sure the readers may not have heard about this less known weekend destination, a less explored place near Mysore.
T Narasipura is a small town adorned with Kaveri river, surrounded by agri fields and gives a serene view for the bike ride. Kumb mela is celebrated grand festival here.
If you are unsure of where to go, I would suggest going on a one day trip from Bangalore to T Narasipura. Or go via T Narasipura, drive in scenic roads to Talakadu or Somanathapura or Mysore.
There isn't any picnic spot to spend time here, but it's a meaningful destination if you would like to ride among trees and fields.
It is a good place if you are looking for a one day road trip from Bangalore to Mysore.
From here, you could go to Talakadu – yet another famous tourist destination next to Somanathapura and Srirangapatna. Furthermore, Talakadu is famous for its Kaveri river and the ancient Lord Shiva temples that have been buried under the sand. Read here.
Stop 4: The Destination
On our Bangalore to T Narasipura bike trip, of all the famous temples, I had planned on visiting only 2 temples.
First, we visited the most noteworthy temple. Called Yoga Narasimha swamy temple on the river bank. A must visit place in T narasipura, situated on the Kaveri river bank.
Second, an ancient cave temple.
After spending quality time and a well deserved break in Yoga Narasimha swamy temple, we went across the river to visit the cave temple.
Incontrast to the first temple, this cave temple was nothing but sad atmosphere. But we could not stop ourselves amazing at the plenty of small and big Shiva lingas all around this cave.
It was a pretty big place once you enter inside. The priest or the guy who maintains the place (also lives in the cave) was not friendly, we waited until the actual priest arrived to see the main sanctum.
He was not friendly either. Guess they are not used to outsiders visiting this god forsaken place.
My hubby appeared quite irritated that I dragged him to this unfriendly, dark cave where there was nobody except us. Thanks to 2 local ladies who arrived just before we left the temple.
Finally, we started our bike very late in the evening, as usual we rode our bike in the dark to return home.
It has become our thing – riding a bike in the dark, and we were pretty confident in riding a bike after these couple of experiences. Read about it here and here.
So far we saw how to reach T Narasipura from Bangalore. Now lets see the list of places to visit near T Narasipura.
Places to Visit Near T Narasipura
In our bike trip, T Narasipura village and the 2 temples were the final destination.
Here is the list of places to visit near T Narasipura from our multiple bike trip experiences.
Srirangapatna temple 
Shivanasamudra falls
Kollegal falls
Nanjangud temple
Male Mahadeshwara hills
All of the above places are famous tourist places near T Narasipura.
Alternate route Via Kanakapura Road
Though many prefer to take the Mysore highways route, you could also reach T Narasipura from Bangalore via Kanakapura – malavalli route. Now Kankapura road is much developed and sophisticated with lot of good choices for pit stop. And the distance is same as the Mysore highways route.
While you are at it, you could visit Talakadu and Shivanasamudra falls before reaching T Narasipura. Later visit Somanathapura and other places near T Narasipura.
Read Related Our Bike Ride Stories here:
From Bangalore to Hassan Road Trip: A tale of New Bikers Riding at Night, 500KM trip
Bangalore to Tiruvannamalai Temple Thrilling Night Bike Ride Of 200 Kms
4 days Road Trip To Coorg From Bangalore (Bangalore to Coorg Bike Trip)
Is it Safe to Drive From Bangalore to Coorg by Bike?
Renu's Solo Trip To Kumbakonam – How I roamed Kumbakonam for 5 days in a Rented Bike