The Only Reason We Chose Tirunelveli For Our 5 Days Road Trip from Bangalore
Last week, we went on a 5 days road trip from Bangalore. We choose this trip only for the love of Papanasam town near Tirunelveli.
We started from Bangalore on Aug 12th 2019, drove about 650 kms to reach Tirunelveli via Madurai.
This was the first time we set a new milestone of driving above 500 kms in one day by car.
We drove alternatively, smooth ride on the NH with good food choices on the Bangalore highways.
This time we had not pre-booked any accommodation in our planned destination – Tirunelveli, since we were not sure of driving 600+ kms in just one day.
We had a plan B of staying in Madurai if we were too tired to drive any further.
Thankfully, we reached the destination as planned.
This is how we spent our 5 days vacation in a road trip from Bangalore.
5 Days road trip from Bangalore for the love of Papansam
We have already been to Tirunelveli in Jan 2017, in our 3 days trip to Rameshwaram.
In this 5 days road trip from Bangalore, we have spent whole 2 days only to sight see the places around Tirunelveli. 
Since one cannot miss visiting courtallam falls, we also went to nearby Thenkasi and Papanasam.
Papanasam – we immediately fell in love with the drizzling weather with the spectacular view of greenery mountains and plains.
Unfortunately, we couldn't enjoy the picturesque small town for long as we were in a hurry to return to the Tirunelveli town for return journey.
So, this trip is all about going to Papanasam exclusively for its serene beauty, a place surrounded by mountains, reserve forests, waterfalls and dams.
Hence, we decided to stay in Tirunelveli, a buzzing small city, 60 km distance from Papanasam, well connected to other cities by roads with good accommodation and restaurant choices.
The Itinerary of Our 5 days Road Trip from Bangalore
Day 1, 12th August 2019, Monday : Drive 650 Kms From Bangalore to Tirunelveli
Day 2, 13th August 2019, Tuesday : Drive to Tiruchendur beach and temple, on the way stop at Srivaikundam temple. Evening darshan in Nellaiappar temple in Tirunelveli.
Day 3, 14th August 2019, Wednesday : Drive to Papanasam via Manimuthar forest and dam and Agasthiyar falls. And darshan Papanasam Sivan temple. Evening return Tirunelveli via Ambasamudram.
Day 4, 15th August 2019, Thursday : Drive to Madurai via Sankaran Kovil and Srivilliputhur, darshan at both the temples. Check-in Madurai, evening roam around the city.
Day 5, 16th August 2019, Friday : Return to Bangalore from Madurai, 450 kms drive via Dindigul, Karur, Namakkal and Salem.
Wanderlust to Papanasam
Here we are, at Papanasam, the place behind our desire to plan 5 days road trip from Bangalore.
Papanasam, a small town located 56 kms from Tirunelveli, adorned with mountains and trees, river and dams, we fell in love with.
After a good night's rest from previous day's long car ride to Tirunelveli, we started to Papanasam around noon.
We stuffed our travel bags with some snacks and water bottles, before we headed towards Papanasam.
Decided to go by Pathamadai and Manimuthar forest, just like we always preferred to ride among scenic views. We skipped going to Manjolai, since we didn't do much research on this place and also had a time constraint.
We spent some time in the Manimuthar dam (did not go to the waterfalls), before we headed towards Papnasam.
When I say Papanasam, the end destination is Papanasam Sivan temple, this is where all the local buses stop for tourists.
A little further Papanasam Sivan temple is Agasthiyar falls, almost 10 min drive uphill.
The drive was smooth since there was no dangerous hair-pin bends to worry about, like in Yercaud hill station.
By the time we reached Agasthiyar falls, it was almost closing time, so we spent only brief period clicking pics in the falls area.
Unlike a pretty long-haul we trekked to talakona falls in Andra Pradesh, Agasthiyar falls was just 1 min walk from the parking area.
Once after reaching Agasthiyar falls, we spent some time enjoying the view and the waterfalls. We then started our car towards Papanasam Sivan temple after clicking some pics.
Returning Back to Tirunelveli
We then took Ambasamudram (ambai) route in the evening to return back to Tirunelveli.
Like we wished, we spent every single minute enjoying the ride among the agri fields and woods accompanied by a pleasant weather.
Desire fulfilled.
Overall it was an adventurous and fun-filled 5 days road trip from Bangalore. And, iIt was worth the pain and headache riding in the sun and the rains.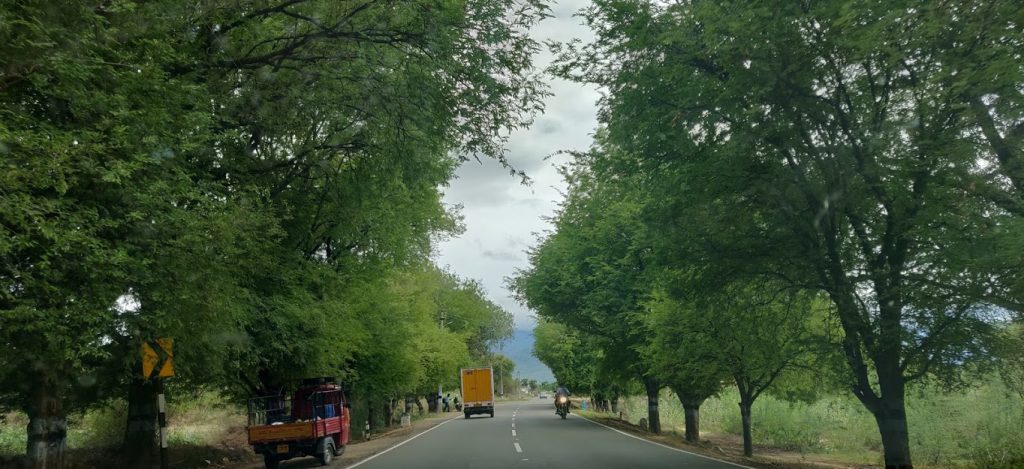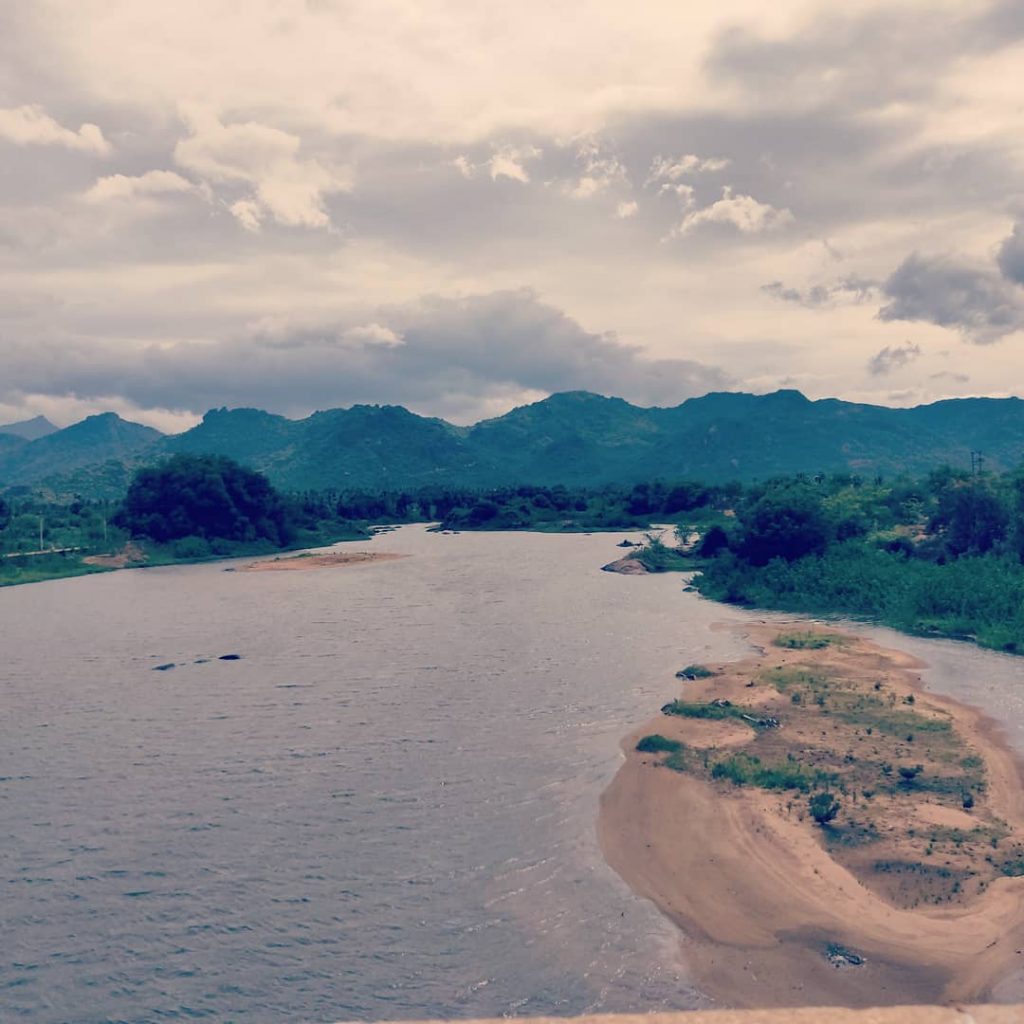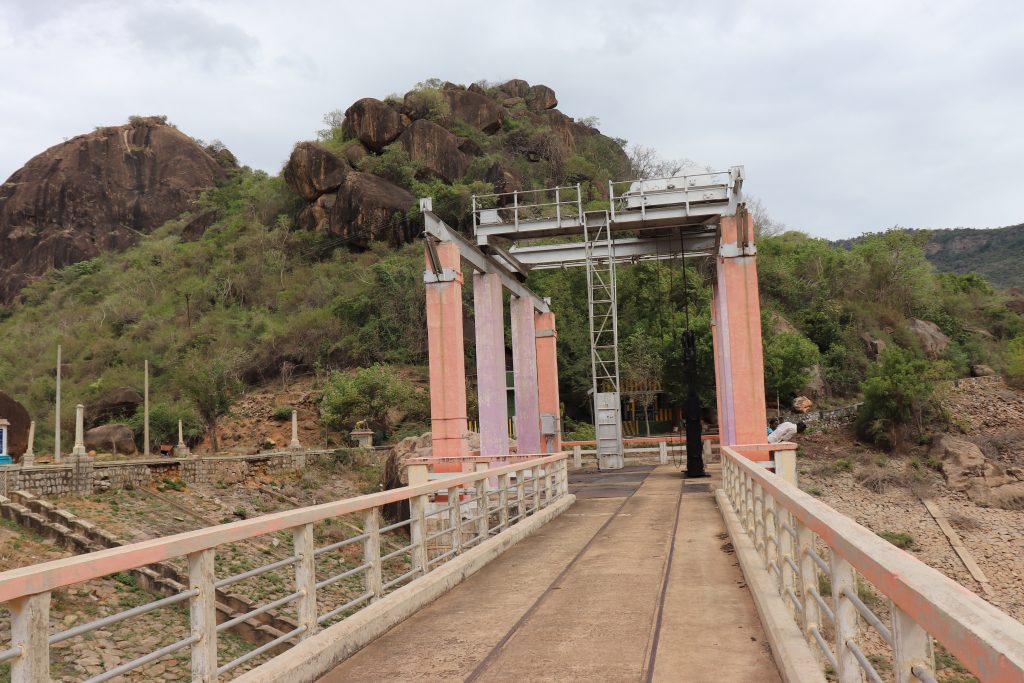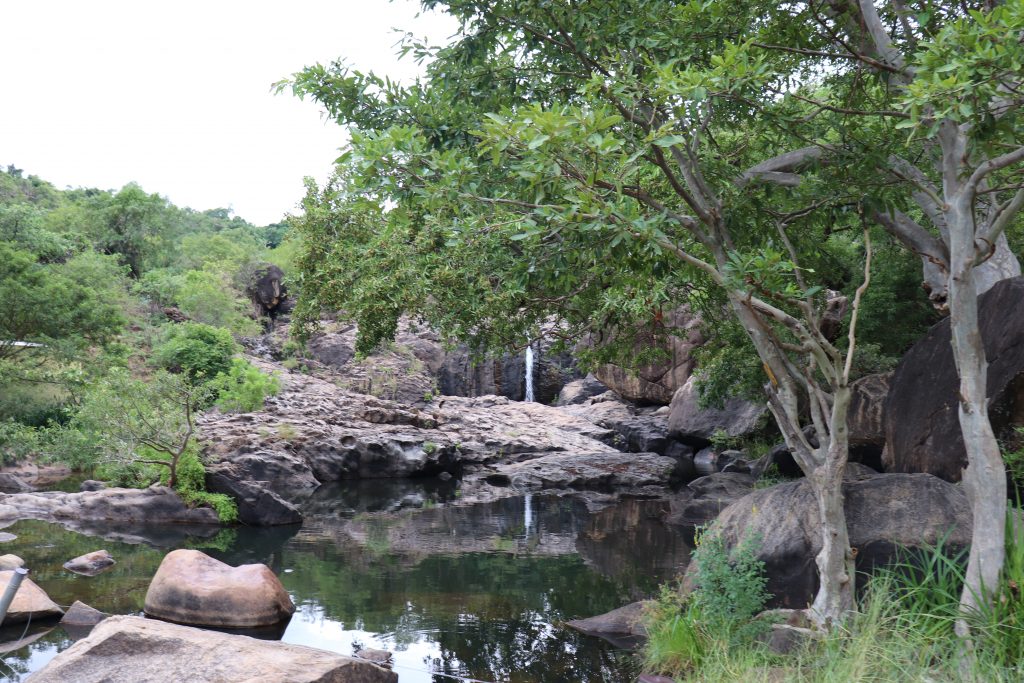 5 days road trip from Bangalore, Agasthiyar falls, agasthiyar falls timings, papanasam sivan, papanasam sivan temple, papanasam to agasthiyar falls distance, places to visit in papanasam, places to visit in papanasam with distances, places to visit in tirunelveli in one day, places to visit neat papanasam, road trip from Bangalore, tamilnadu road trip, tirunelveli to agasthiyar falls distance