I remember the time we went to Trichy in Jan 2017 for Vaikunta Ekadasi darshan at Ranganathar temple.
Here is our experience on what to expect when you are planning a trip to Trichy for Vaikunda Ekadasi, and list of other important temples to visit in the city.
Overwhelmed by the Crowd at Srirangam For Vaikunta Ekadasi
Having gone to the temple at 4am on the day of Vaikunta ekadasi, we were standing in a queue that would take about 5 to 6 hrs to come across Vaikunta vasal (golden door – the destination). 
Looked like as if the whole world had lined up around all the doors of this huge temple for celebrating the auspicious day. After seeing such a mass crowd as early as 4 am, and after a long dilemma, we decided to drop the plan. We exited the queue, then headed to the two other famous temples in Trichy for Vaikunda Ekadasi darshan.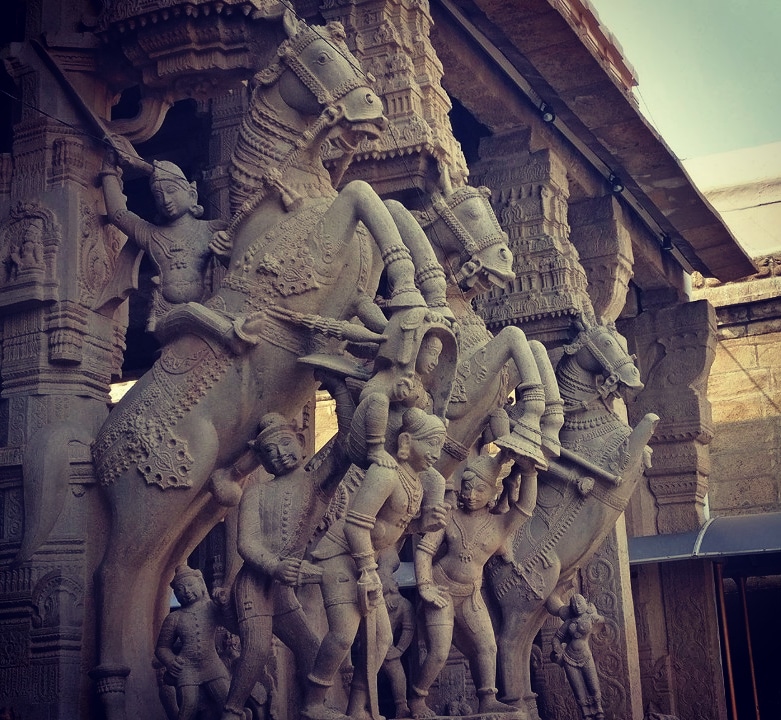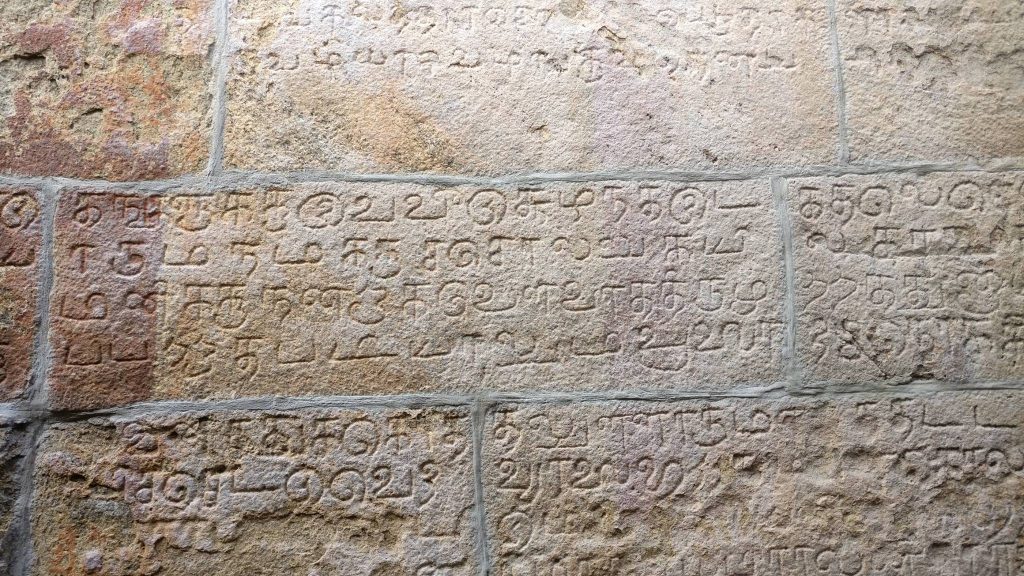 Both are renowned 108 Divya Desams namely Kamalavalli Nachiyar temple and Uthammar kovil. Not only were we able to enter the golden door but also had good darshan at both of these temples.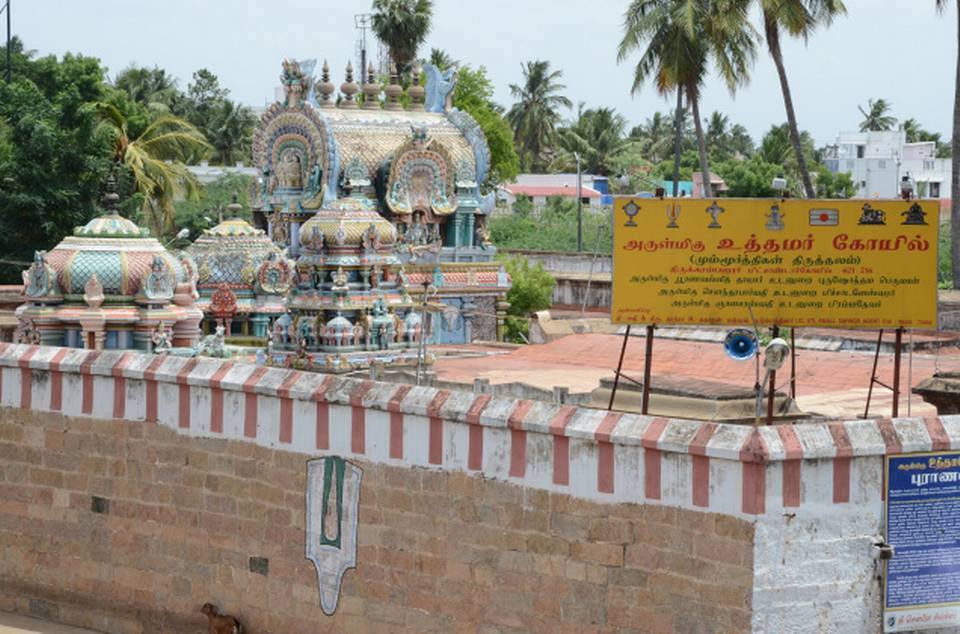 And swore to ourselves that when we come back to Trichy next time for Vaikunda Ekadasi, we would never return back without a darshan at the Ranganathar Temple.
We were happy that atleast we could darshan Lord Ranganathar just before the day of Vaikunda Ekadasi. That too after waiting in the 200 rupees VIP queue for almost 3 hrs. Glad we did that darshan one day before, to count the effort we had put in for that trip.
Not always we fail to predict the crowd in the temple. In the year 2017, for Athi Varadar raise after 40 yrs from the temple in Kanchipuram – we planned the trip well, and did darshan on 21st July 2019. That too after long wait of 3.30 hrs (yet nothing compared to the predicted time wait in Srirangam for Vaikunda Ekadasi darshan) and walking for 8 kms in total.
Read – Athi Varadar raise once in 40 years and how we did darshan on 21st July 2019.
Bangalore to Trichy Travel
This was the time we were about to become ardent travellers.
We travelled many destinations by bike since then. This year was the stepping stone for making everlasting memories in our married life. We travelled back to back on all weekends, challenging ourselves to the longer distances as we grew confident.
From Bangalore to Trichy, we travelled by Volvo bus booked in Madiwala, Bangalore. This was a planned trip for 2 days, falling on 7th and 8th Jan 2017. 8th Jan 2017 being the auspicious Vaikunda Ekadasi.
Apart from memories from the Srirangam temple, we have also visited the very famous, ancient (padal petra stalam) Lord Shiva – The Jambukeshwar temple. We went late evening to this temple, waited till the last pooja rituals (see pic below) before retiring for the day.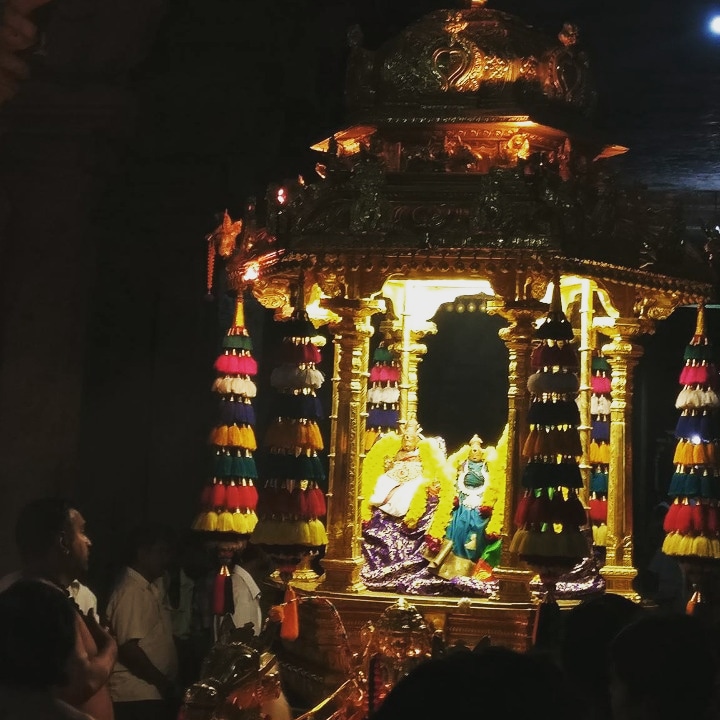 Here goes our 2 days Itinerary.
2 Days trip From Bangalore to Trichy For Vaikunta Ekadasi Darshan:
We travelled by bus, so we would have 2 full days in our hands to roam around the Trichy city. Like the same way we did for 3 days train trip to Kumbakonam and yet another 3 days train trip to Madurai, many trips to Goa – where we have rented a bike to roam the destinations.
But, here in Trichy, we hired an auto to see around the places. Like how we did in our Tiruttani trip. 
Nothing beats the comfort of riding your own vehicle, in any destination.
Day 01 – 7th July 2017 – List of temples Visited:
Ranganathar Temple, SRIRANGAM
Sri Sameevaneswarar (Mattrurai Varadeswarar) sametha Balambikai temple at TIRUVASI
Arulmigu Jambukeswarar Akhilandeswari Temple, THIRUVANAIKAVAL
Day 02 – 8th July 2017 – Vaikunta Ekadasi – List of Temples:
Ranganathar Temple, SRIRANGAM (left in 1 hr without entering Golden door )
Uraiyoor Kamalavalli Nachiyar Temple
Uraiyur Panchavarneswarar Temple
Thayumanaswami Temple, Rockfort
Uchi Pillaiyaar Kovil
We returned to Bangalore on second day night by train.
Now that we know to anticipate the crowd at Srirangam for Vaikunta Ekadasi, we are sure to go back with a proper plan.