If you are looking for the best place for Go Karting In Bangalore – I would suggest a place called GRIPS in Kanakapura main road. Well, we have been a couple of times before we go on for a cup of coffee in Rasta cafe.
Grips – Go Karting and Bowling is located on the Kanakapura Main road Bangalore, about 22kms distance from our home.
On any unplanned weekend, we would start from home after breakfast in best veg restaurant near me – Krishna Kuteera, have set dosa or poori or veg pulao before we head on to Kanakapura road.
After 22 kms of bike ride, around 10.30 am we will be in GRIPS – Go Karting and Bowling.
Here is the google map link of the Go karting bangalore location https://goo.gl/maps/7echDiMFFiktB5ts8
Go Karting in Bangalore – Timing and Packages
Grips is open from 10 am to 6pm on all days (You can confirm on website before you go, but it is open on weekends for sure
There is no entry fee for the visitors, but here are the charges for Go Karting
For 6 Laps:
160 cc – 250 rupees
220 cc – 350 rupees
270 cc – 500 rupees
I have always gone for 160 cc ride. Sometimes it's fun to ride along the kids who are fearless and adventurous sport. In 2017 it was 200 rupees, now they have increased the price.
We have never been for bowling, we prefer to go Bannerughata Meenakshi mall or Gopalan mall for bowling, which are the nearest best places for us.
And for the beginners – there is always a demo you can ask for, you can sit beside the driver and see how it is done.
And even if you don't know how to drive a car, it is not a big a deal to ride in Go Kart.
Now for a good cuppa coffee – we head on to Rasta Cafe in Bangalore – Mysore road, next to Bidadi.
Rasta Cafe – Eat, Relax, Drink and Play
A 24/7 cafe located in majestic 3 acres in Bangalore – Mysore highways. It's the best place for one day trip in bangalore for couples or friends. Also the best hangout cafe after a long bike ride for with good parking and toilet facilities. 
Find the location here https://goo.gl/maps/2LFvHz42MgzKnjyq5
We are not a big fan of any food here, and any food ordered takes a minimum of 1 hr to reach our table.
You could play the pool table until your food arrives, or simply watch the tv and relax. We just go around for a walk around the trees, around the parking area clicking some pics and have coffee before we return home.
Read – How to Make Best Black Coffee at Home
I have very few pics to share here, you could find some best pics in the internet.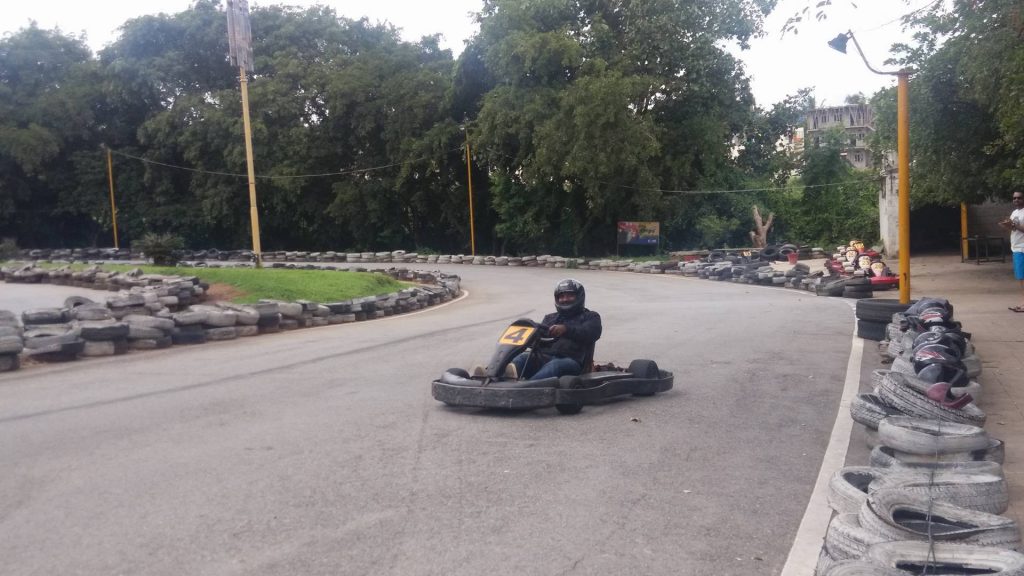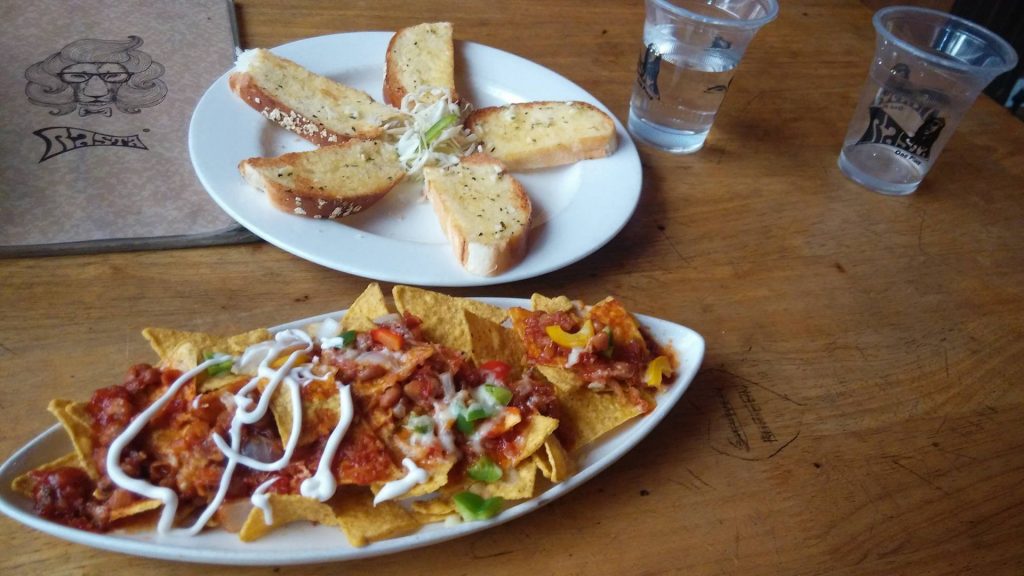 I wouldn't say GRIPS is the best Go Karting place in Bangalore because you cannot expect any international standards like "Meco Kartopia" in Hennur – Balagur road. But it is a good choice for people looking for Go-Karting option in Kanakapura road, Bangalore.
Overall Go- Karting and coffee in Rasta cafe is a good combination if you are in game for a one day trip nearby Bangalore.