Best Weekend – Sneak Peak into our Non-travel Weekend
On normal days, If you had asked me how do I spend the weekend in Bangalore, I would have told you that I go for a long bike trip preferably to the Mysore road for Gokarting and coffee, spend a night or so in Mysore, come back the next day late evening. At-least that is what we used to do.  That's what I called it as the best weekend.
Since, not much into bike riding these days, but more of road trips, with the recent one was to Tirunelveli and Papanasam, one of the most memorable car trips for 5 days. Previous to this one was 2 days car trip to Vellore and Kanchipuram (for darshan Lord Athi Varadar Raise once in 40 yrs).
Unusually, we had no plans for the last weekend (actually busy debating between the two shortlisted places, finally did no plans), we decided to go gaga on shopping on both the days. 
The best part? No working on weekends.
Best Weekend: No office, No travel – Only Shopping and Roaming
I call this one of the best weekends because even though we didn't travel anywhere since our last trip to Tirunelveli and Papanasam for 5 days, we were roaming all the time in bike around the city. This is what we did –
Eat lunch in our one of the favourite non veg chinese restaurant to kick start the weekend
Shopping hunt for office bag for him in Jayanagar and Vega Mall – Bought one from Samsonite in Vega Mall
Shopping hunt for Me for the upcoming wedding anniversary – bought one from Samyakk Clothing
Cooked home food on Sunday evening, spend time in front of the tv to end the weekday well
Two days of non -stop roaming inside the city to buy just 2 items – office backpack bag and a party wear clothing.
Last time when we went to buy office bags for us during one of the working weekends, we didn't like any, so just purchased a casual backpack from Wildcraft. Now bought this good looking bag from Samsonite, after a looooong research and hunting in Jayanagar and Vega mall.
Again, for party wear, we started our hunt from the chickpet shopping area, covered all major shops until we bought one in Samyakk.
Best Weekend: The Best Backpacks
If you are looking for waterproof, classy looking, medium to high range with long life backpacks – the best brand is Samsonite. One time investment in this brand will work for you more than 5 yrs. They have limited collections on Backpacks and roller totes. But worth it. You can buy them online as well on the best discount days to save some money. Here is the Samsonite products in Amazon.in e-commerce site, make sure to compare the showroom and online prices before you buy one.
If you are looking for cool, trendy collections, low price range, then go for Wildcraft or American Touristar brands.
Chickpet Shopping is Overpriced
I loved going to chickpet, I loved the huge saree market with negotiable prices. Not anymore. We went to chickpet looking for some party wear sarees, were very disappointed to see the overpriced products and the greedy shopkeepers. My recent love is Samyakk clothing, a premium clothing store for all kinds of party wear shopping.
Vega Mall – Best Weekend Hangout place with International brands in Bannerghatta road, Bangalore
Vega mall or vega city mall, is always crowded on weekends, is a house for some international brands like M&S, AND, Accessorize, Vero Moda etc., It also has PVR cinemas and SPAR supermarket with 4 floors of underground parking facility. It is the best choice to shop for brands, hangout with family with movie theatres and food court, play area for kids as well. You can check the brands list here – https://vegacitymall.com/brands/, including one of my favourite Chumbak stores.
Jayanagar 4th Block Shopping Area – Old is Gold
Nothing can beat street shopping. And who doesn't love Jayanagar 4th block for shopping and food?. All the big brands of clothing, jewelry are in one place, with the oldest BDA complex in the middle. There is new BDA complex opened recently opposite to the old one, yet to explore the shops there.
Well, we spent about two half days looking for office backpack in all the stores, some matching fabrics for long time pending clothes, arts and crafts for home. As usual we had our evening sandwiches from Hari Super sandwich, chaat items from Big Mishra Pedha and coffee from Hatti kaapi.
Eat Out On Both the days on Weekends
Starting the day with good food is the key for setting mood for the best weekend. Since we woke up late on Saturday we had our first meal – which was lunch in one of our favorite Chinese restaurant near our home. (Check out list of our favorite restaurants where we eat regularly).
On Sunday morning before left for our shopping hunt, we had one of the best veg bread polav, from nearby Krishna Kuteera restaurant.
(We once went 50 mins by bike to eat the Instagram famous breakfast combo in Bangalore).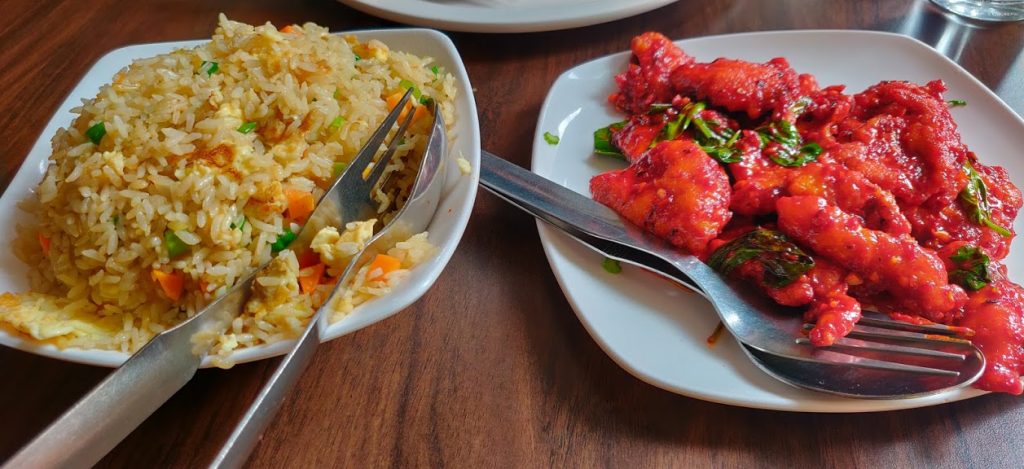 Sunday's Dinner Cooked By Renu
Except for dinner we ate outside on both the days. For dinner, we had home cooked meals with veggies overload, retired the day watching tv. That is blessing.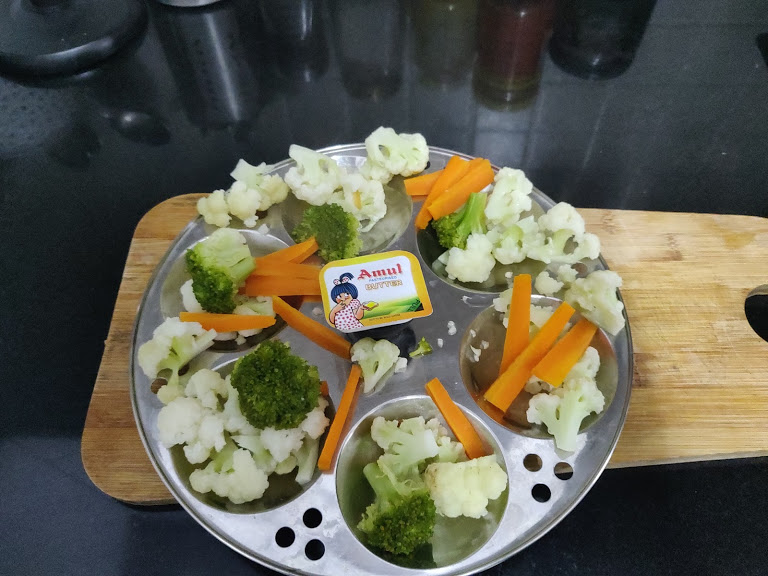 Who doesn't want to have best weekend with good vibes by roaming, shopping, eating street food and having fun?. Guess all of us do.